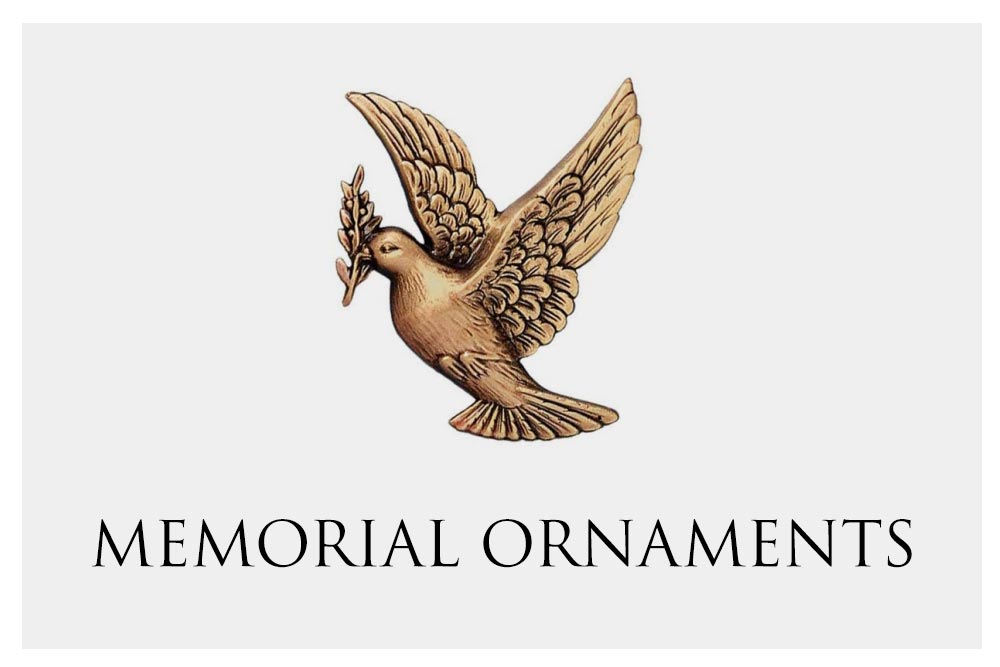 Often families and friends want to further add to the headstone of their loved one, to give more of a personal touch and best commemorate the people closest to them.
We can engrave and hand etch any art work required to best reflect someone's passion/ religion/ personality but we are frequently asked what else can be added to a memorial to make it that more personal.
Here is a brief list of ornamentation we have to offer but it's important to know that if you have something else in mind we can work together to create something extra special.
Bronze and Stainless Steel ornaments:
These are ornaments that can be added to a memorial and
are manufactured with the most advanced techniques.
Doves, crosses, praying hands are popular choices of ornamentation.
The advantages of bronze or silver ornamentation is their durability-
they will never fade or corrode over time and their 3D element really gives an
added dimension to a memorial that people really love.
White marble statues: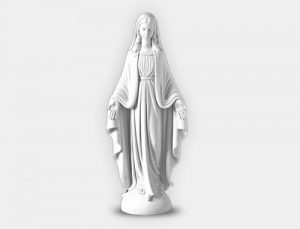 Our statues are reconstituted statues, where high quality marble
is reduced to a very fine dust, mixed with specially treated resins to prevent
the discolouring effects of the sun and then compressed to form beautiful statue figures.
There's a wide range of beautiful statues to choose from, popular choice being angels, our lady and Jesus figures.
Granite Vases, Mini Books and Plaques:
Now these are not necessarily your definition of "ornamentation" but friends and relatives often like to add them once the headstone has been fixed.
They can be engraved with personal messages and meaningful art work.
We can work together to create any image you have in mind, even if it's not been done before all we need is an idea and our team will work hard with you to create exactly what you envisage.